Politics
Ihedioha soaring high as Hope Uzodinma knows fate
By Maazi Obinna Akuwudike
With the Supreme Court hearing over the suit filed by Philip Umeadi SAN, coming up in a matter of days, there is heightened apprehension across the state, from all the concerned camps, as well as the people of Imo State.
Following several articles I have written in this regard, I have received calls from many people from both sides, trying to get my concrete stand on this matter, or what I think would happen.
A supporter of the Hope Uzodinma administration, pointed out to me, that Uzodinma doesn't seem bothered by the suit, and was certain Uzodinma has done his homework, and what he has to do, to ensure victory.
I don't understand what he meant by "what he has to do", but your guess is as good as mine.
On the other divide, supporters of Rt Hon Emeka Ihedioha, as well as concerned Imo people, who have called me, have expressed doubt over the integrity of the judicial system of the country, voicing their doubts of fair hearing over the matter.
For me, I remain firm of the side of the people of Imo State, who want to know how Hope Uzodinma became the APC candidate, when the same Supreme Court have already ruled, that Uche Nwosu is the authentic candidate of the APC in the 2019 General Elections. I maintain my stand, that Rt Hon Emeka Ihedioha, won the 2019 Govenroship Election in Imo State. I know this is the belief of Imo people. You can make a random sampling and confirm it for yourself.
I make my resolves, not because I support him. In fact, Ihedioha thinks I hate him, and made that known in a message he sent to me in 2020. I probably didn't give him reason to think otherwise, as I was one of his consistent critics, while he was in charge. Even if he returns, I could still remain his critic.
I have neither spoken to him or his aides, neither have they offered, or given me anything. If true justice is upheld, Ihedioha should be returned as the Govenror of Imo State on Monday, the 11th day of January 2021.
The action word is "if".
I don't expect anything from Ihedioha, even if our judicial system will make Nigerians proud and do the right thing, just as I don't expect anything from Hope Uzodinma. I simply say things as they are.
As the date for the hearing draws near, there is great apprehension in the state.
Ihedioha on the other hand doesn't seem bothered by the Supreme Court suit, neither does he seem to bother about the outcome.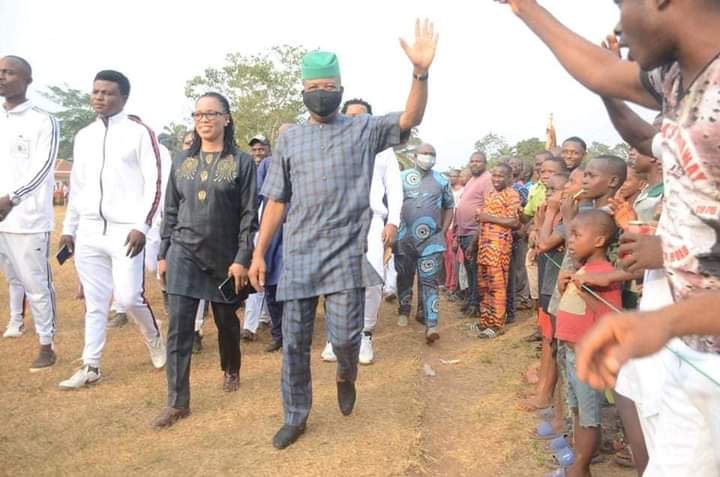 He is simply soaring high in the eyes of the people, as is seen in pictures during the flag off a football finals recently, which had former Super Eagles Striker, Daniel Amokachi, the Bull amongst others in attendance.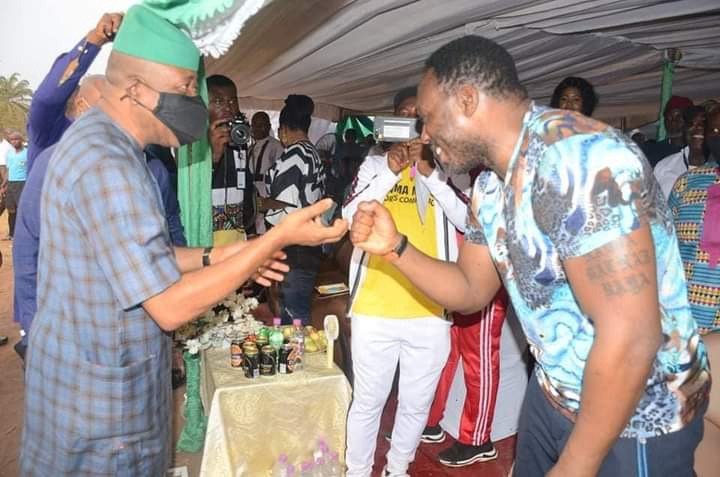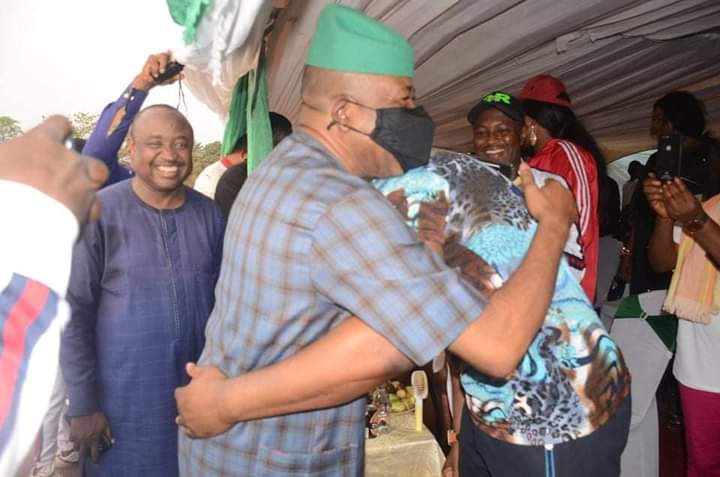 Ihedioha with Amokachi as Tijani Babangida looks in admiration
These men recognize a man of grace. The love from the people is everywhere, and those with stolen mandates, no matter how hard the try to buy support, cannot replicate the love Ihedioha receives free of charge from Imo people.
Like I said in a previous article published on Opera News, whatever the Supreme Court decides, Ihedioha remains victorious. The people know their champion.
Monday, will confirm to Nigerians, if the Supreme Court truly like D. Olu Olagoke wrote, is incorruptible, or if Nigeria has become a lost cause, if we have lost the last hope of the common man.
Get more News Opinion and Sponsored Posts on Maazi