Confessions
My dad is the biological father of my children – married woman confesses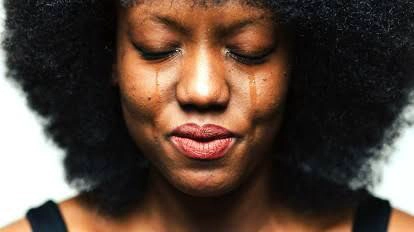 A married woman came out to say she has been sleeping with her dad since she was 18 years old.
While speaking to the Confessor, the young lady who is 34 years old and married with 2 children, revealed her father is the biological father of all her two children but her husband does not know any of that.
She added that her mother found out when she was 22 years old and died shortly after.
The young lady went on to explain that, all her past relationship failed because she was never satisfied with any of their sexual prowess; she always preferred her dad's. She narrated how she would sneak out from her marital bed, to her fathers room, just to sleep with her father, while her husband thought they were just really close, because of the death of her mother.
She wrote:
" Dear Confessor,
I am a 34- year- old married woman with two kids. I have been married for 7 years now. My husband is a very caring man and the type of man every woman dreams of, but the issue is that I am not faithful to him. I have been sleeping with my father since age 18. My mother got to know of this affair 4 years later; she took ill later and died shortly after. I blamed my mothers death on my actions and promised to stay away from my father. But I could not resist returning to my fathers bed. After my mothers death, our bond even grew stronger and my husband thinks I am spending more time with my dad because of the death of my mother.
Confessor, my husband thinks my two kids are his, but they are my fathers children. The children look like my dad but because I look like my dad also, no one suspects anything. My affair with my father ended my past relationships because I was never sexually satisfied with my es-boyfriends. I do not want to my husband because he is a good  man and I love him very much, but I am unable to curtail the sexual bond between my dad and I. Now, I want to make things right without  hurting neither my husband nor father. How do I disclose this to my husband? Please help me."